Why June weddings are my favourites...
royal_slider_gallery_7124-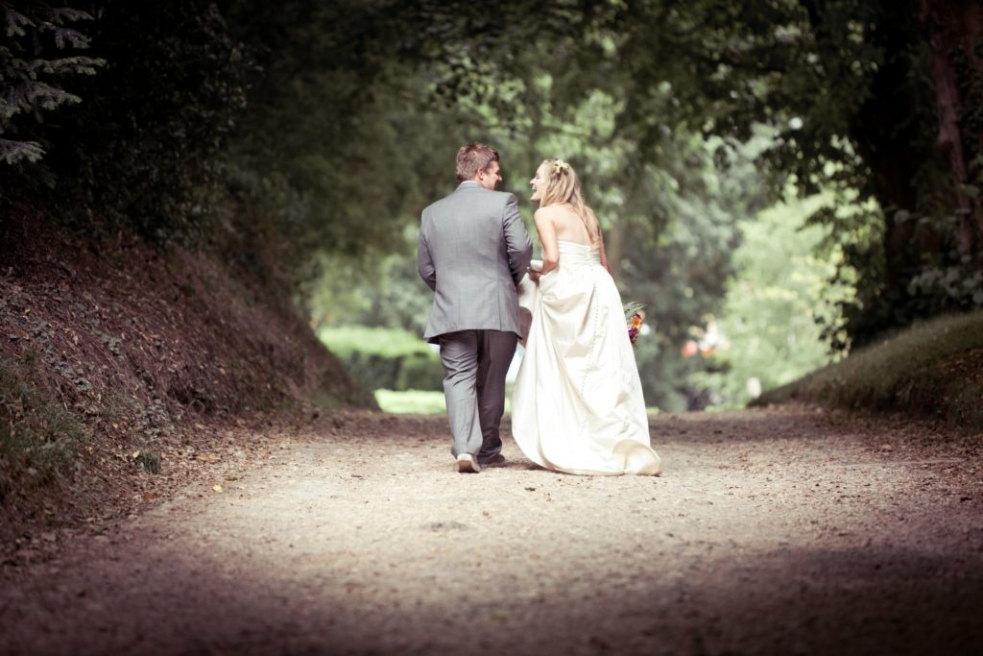 I always look forward to June. And not just because it means warm summer days are on the way, but because it's the month I got married.
The beginning of June is a lovely time as we see the transition of flowers from spring into summer and can enjoy the best of both worlds. Ranunculus, peony and dahlia are available now and when used together create stunning arrangements. I couldn't wait to use these goodies and more in my own wedding flowers!
When John and I got engaged (whilst out kayaking around the picturesque Priory Bay) I had no idea how my 'dream wedding' would look. It wasn't until we had chosen our wedding venue at Landguard Manor, Shanklin, that I could picture our special day. All we wanted was a relaxed day to share with everyone we love. I don't like a fuss!
I knew I wanted bright summery flowers – lots of clashing colours (because I didn't have a favourite flower or colour to choose). So when it came to ordering them from my suppliers I didn't do any calculations like I usually do, no lists or post-it notes, I simply scrolled through the selection of what was freshest that week and added it to my basket. I think you get the best combinations when you see what nature can bring. I was literally a kid in a sweet shop!
The day before our wedding we loaded the shop van with flowers, vases and the trinkets I'd collected and headed over to Landguard Manor. I will always remember the day before. All of our families coming together to help decorate the venue (my grandad even got up a ladder to help hang the paper lanterns and bunting!).
When it came to arranging the flowers I had a vision in my mind for the reception but I was open to my bridesmaids creating their bouquets. This isn't as crazy as it sounds! My sister worked with me at the time, and both of my friends are art teachers – no lack of skill there and I completely trusted them. Standing in the garden and creating our bouquets and adding the ribbons was so much fun. Memories I treasure.
A few days before our wedding we saw that the weather forecast was predicting glorious sunshine so we phoned the venue and asked if it was possible to have the ceremony outside – they said yes! We were the first couple ever to wed outside at Landguard Manor. When it came to dressing the ceremony gazebo we added tall vases filled with slices of citrus fruit and tropical, bright flowers which lined the steps leading up to the aisle.
To be able to accommodate all of our guests we had a marquee on the lawn. Marquee weddings are my favourite. A blank canvas to dress creating any style imaginable! On the tables we had fresh flowers in glass containers and decorative paper parasols. They added a real pop of colour and height against the white marquee.
I love adding personal touches to weddings through florals so the final touch was our initials in flowers attached to the back of our chairs. It was a day filled with glorious sunshine, family, friends and the brightest flowers possible!
What do they say about getting married in June…that you're a bride all your life? Whilst that may not strictly be true, each June I'm reminded of my own wedding whilst helping new brides with theirs. Just lovely!
/opt/ft/core/content_blocks/bootstrap/CMSText/content.tpl.php