The best indoor succulents on the Isle of Wight
royal_slider_gallery_2752-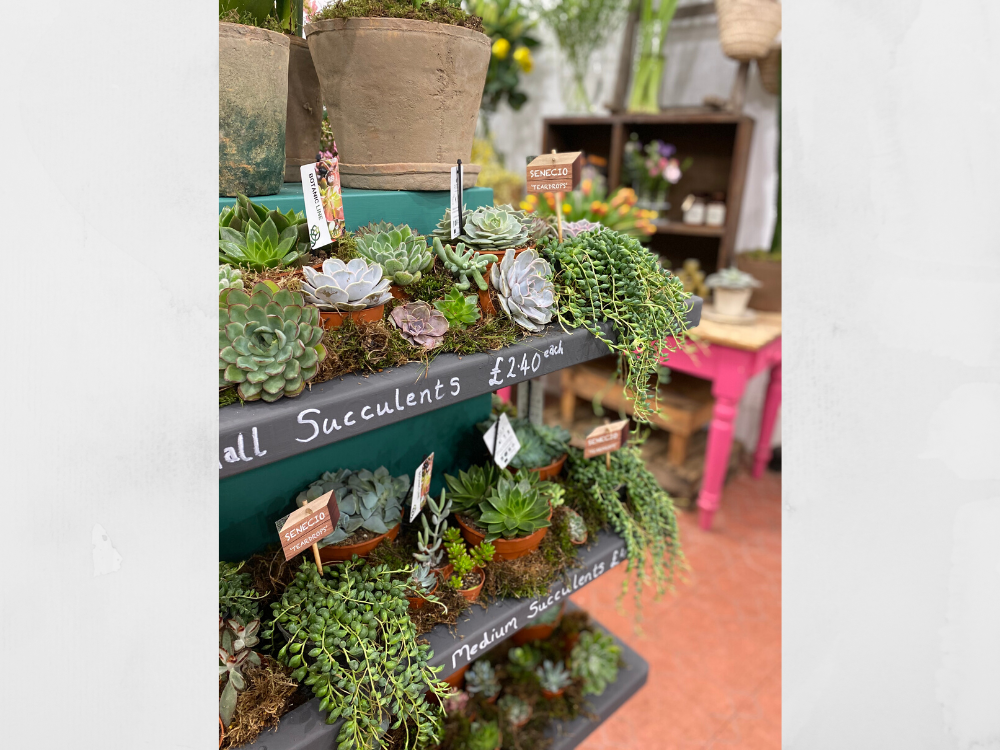 Succulents are known for being low maintenance and long lasting which is why they're a favourite with millennials (who in general have little time and less outdoor space!). The rise and rise of this cute little house plant is a trend that's not going anywhere and is taking over not just home interiors but weddings as well!
This month we've created our own Succulent Bar (also to feed my addiction!) where you can choose your succulents and any container and we'll do the rest. With your input we'll create your own mini-indoor garden, a single succulent in a ceramic Moroccan tile pot or a terrarium with a family of succulents planted inside. So many options to choose from!
What are succulents?
Succulents are a type of plant that thrives in dry climates because they store water in their leaves enabling them to withstand long hours in the sun with little watering.
Tips on planting succulents in pots…
They like very well draining compost which should be a 50/50 mixture of compost and grit. You can buy succulent compost ready mixed at Homebase, B&Q or other garden centres. If you use a general compost mix the succulent will rot as they don't like a soggy bottom (so to speak!). Choose a container with drainage holes so that any excess water can drain from the bottom. Succulents should never be left to stand in pots or trays of water, and shouldn't be watered if the soil is already damp – let it dry out between waterings instead.
What temperature is best for succulent survival?
Indoor succulents are happiest at room temperature where it's dry. They originate from many warmer parts of the world including Africa, Central America, and the European Alps.
How much water should I give my succulent?
Even an egg cup full of water can be enough to keep them alive at each watering – they'd much rather be under-watered than over-watered.
What's your favourite succulent?
My favourite succulent is the Dudleya (the common name is Sea Lettuce). What's yours?
Pop into the shop and have a chat to us about all things succulent – we have to admit to being a tiny bit obsessed at the moment! Our bespoke glass terrarium comes filled with cactus and succulents, if you'd like to order online you can let us know exactly how you'd like this beautiful container filled. And once your plant is established you can take cuttings and propagate – just imagine all of the baby succulents you could have!
PIN this:
masonry_78800-masonry
/opt/ft/core/content_blocks/bootstrap/CMSImageSet/content.tpl.php