Peonies... The 'must have' flower for many wedding parties!
royal_slider_gallery_8583-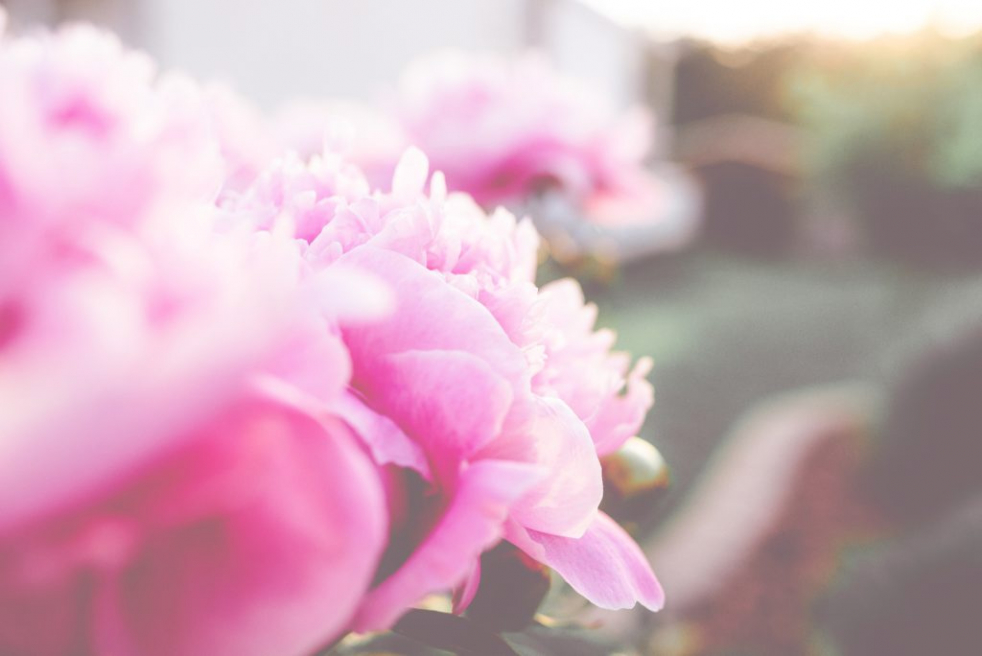 Peonies always arrive with fanfare, announcing their arrival rather grandly with their big blousy heads with layers and layers of petals, beautiful foliage on the stem, and the most heavenly scent. They really are a prince among flowers and so naturally are first choice for many of our Isle of Wight brides (we once had a bride change the date of her wedding so that peonies would be in bloom!).
At this time of year bridal Pinterest boards are brimming over with peonies featuring in bouquets, centre-pieces and buttonholes! They're so versatile and are available in many different colours and shades with new varieties being grown each year. They can pretty much lend themselves to any colour scheme a bride might alight upon.
Last year was the year of the Coral Charm peony. We had vases of them in our shop throughout the season and they were hugely popular with our customers. This year we have a particularly charming variety of peony in stock called Gardenia. It's so delicate with soft powdery blush tones. The perfect flower for a late spring/early summer wedding with its pale pink outer petals and delicate white inner layers (purity and innocence all rolled up in a flower head). It's absolute magic watching them open up! A little known fact for you about the peony… it's known as the 'flower of riches' and is said to bring good fortune, luck, and a happy marriage. No wonder then that brides (and us florists!) love using them in bridal work.
Yes, they bring a lot of joy to brides but they can also bring the odd sleepless night for florists too! Getting them open to perfection for a wedding can be quite hard work. I once had some peony arrive to us in such tight buds that I didn't think they would open naturally for the wedding the next day. Hhhhmmmm what to do. So I used a red heat lamp (perks of being married into a farming family!) and put it over the bucket of 40 tight peony nuggets in the kitchen. When I went to bed that night I set my alarm to go off every hour so that I could check the flowers. I didn't want the lamp too far away so that it wouldn't make any difference, but I also didn't want it to be too close that I'd come down in the morning and find they had all dried out (or burnt!) in the heat. So every hour I went downstairs to check on them. Absolute madness! But luckily with close monitoring they opened perfectly, were arranged into beautiful bouquets, and then delivered to the bride the next day (she was none the wiser as to the journey of the opening peonies although the bags under my eyes may have been a slight give away!).
All in a day's work as a wedding florist – and I wouldn't have it any other way.
With love
Nic xxx
/opt/ft/core/content_blocks/bootstrap/CMSText/content.tpl.php