royal_slider_gallery_8843-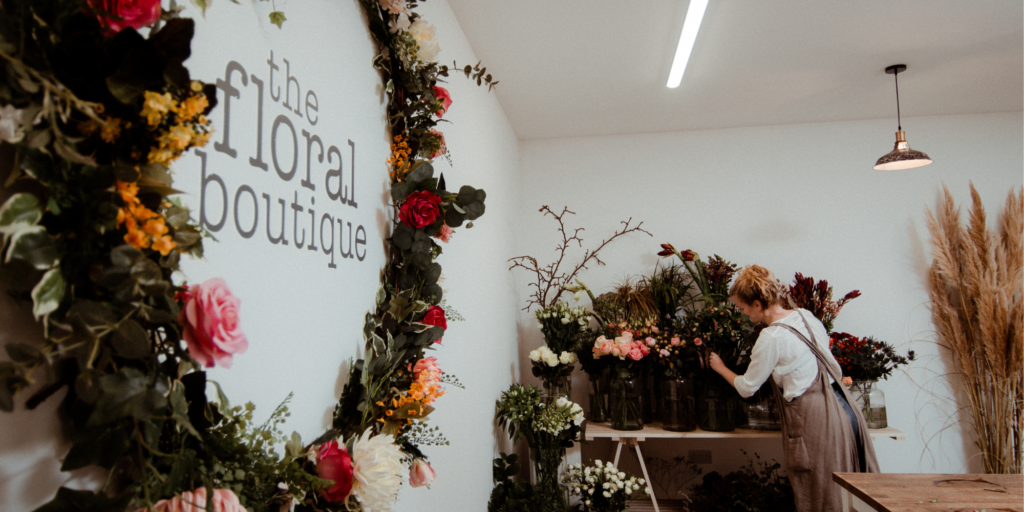 It's been a whole year since we packed up all of our scissors and wrapping to move to our Studio. And what a busy year it's been!
I didn't really have any expectations for our first year. Were we going to be forgotten and not receive a single order? Were we going to be bombarded and not be able to cope? I think I just hoped it would organically scale allowing me to flex and to get back to what I truly love doing – the flowery bit! And boy have I done a lot of that over the last 12 months – and loved it! The work/life balance has definitely been the most rewarding part of the move.
With the move done, I was keen to explore how to make the business work both for me and for the environment. One of my biggest goals (and challenges!) was how to move towards becoming more eco friendly. It has been so interesting delving into our packaging and tweaking it so that it can be recycled or composted where possible.
Now that we are on the farm we also have use of a compost heap for our green waste. The majority of our water waste is poured straight into the surrounding gardens. Then there are the flowers, we've introduced some locally grown flowers into our bouquets this year and very much look forward to adding more lines over the coming months. Would you like to hear more about our local flower partners? Let me know…
The continued support we've had from customers has been incredible. Each time I speak to one of our regular customers or see their name pinging on the screen to see that they've placed an order is just so, so lovely. I've also met many new customers along the way and built lovely relationships with them whilst they place regular orders for delivery or collection from our Studio.
This year we've introduced many new products to our online Shop but the one that has been the most rewarding has been the Flower Subscription. It's been extremely popular and delivering fortnightly has meant that we've been fortunate in meeting some lovely recipients, becoming part of the fabric of their lives for a short time through the seasons. Whether it was from Winter through to Spring or now from those Summer blooms into rich Autumn hues, it's been a pleasure to see their faces as we arrive on the doorstep with the latest bunch for their vase. It really is such a treat!
I still have so much planned for this studio space of ours, many exciting things to come. I want open days, workshops and much more. Keep your eyes peeled!
masonry_69100-masonry
/opt/ft/core/content_blocks/bootstrap/CMSImageSet/content.tpl.php