Local sustainable flowers
royal_slider_gallery_9593-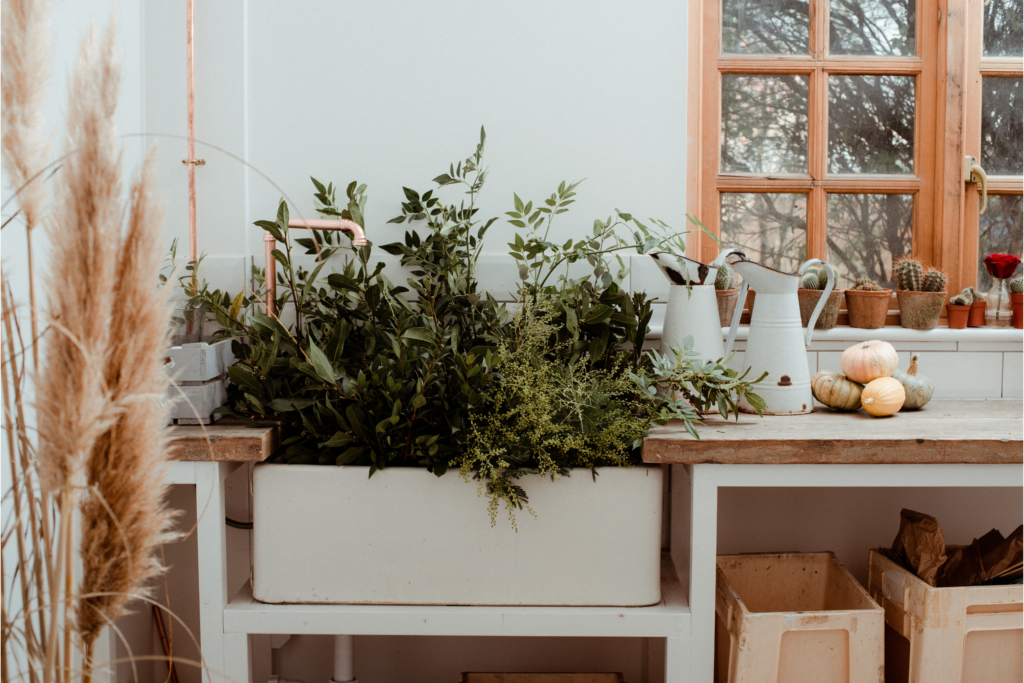 Providing local, sustainable flowers has been a hot topic in the Studio for well over 18 months now. We've been exploring how we can provide our customers with luxurious bouquets whilst at the same time minimising the 'flower footprint'.
We would never hide the fact that the majority of our flowers are imported from Europe by sea, but up until now we haven't felt ready to share with you the steps that we've taken to try and off-set this journey. This is a subject close to our hearts so we feel that now's a good time to share the following practices that we've put in place.
Recycling flower waste
We separate all of our waste. All of our green waste is put onto our own compost heap, cardboard is recycled and any plastic from our flower deliveries is reused for extra packing in the van for deliveries. It keeps everything in place on our bumpy island roads! We even use any water from buckets and vases to water our small cutting garden. Win win!
Sustainable packaging for flower bouquets
Our bouquets are tied with natural twine which can be reused or composted. The gift boxes can be used to store things, returned to us or recycled. The cotton handles can be chopped up and put into the compost. The natural Kraft and tissue paper can both be recycled.
We are currently using a bio-based clear cello for the aqua pack bouquets. This will disintegrate into carbon dioxide, water and humus (a soil nutrient) in 6 months when industrially composted. The film can also be mechanically and chemically recycled (i.e. in general plastic recycling – if in doubt each local council or recycling centre can advise). We are also looking into using small glass jars/vases that can be reused (or even refilled!) rather than the aqua packs. We'd love to know what you guys think? Would this be an alternative you'd be happy with?
Once our beautiful bouquets reach the end of life they can be put into the compost or why not explore drying a few, select stems? Simply hang them upside down in a warm room and watch them dry naturally. We love the idea of creating a keepsake from a special occasion.
We have even sourced biodegradable packaging for our flower food, which is sent with every flower order.
Sustainable wedding flowers
Rather than use floral foam in many of our designs we have recently started to use other techniques such as chicken wire and moss in our large wedding installations, and also using an alternative called AgraWool in our basket designs. This still holds the flowers in place but also absorbs water to keep flowers hydrated. We have had fun trialling new techniques and it gives us a real sense of achievement! We look forward to adding some of these designs to our website in the future.
Making these small adjustments to our daily business will contribute to our endeavours to tread carefully as we work towards a greener and more sustainable future.
If you have any feedback or suggestions then we'd love to hear them! We are always open to ways in which we can continue our journey in becoming a more eco-friendly florist.
masonry_31750-masonry
/opt/ft/core/content_blocks/bootstrap/CMSImageSet/content.tpl.php