A day in the life of a florist...
royal_slider_gallery_9925-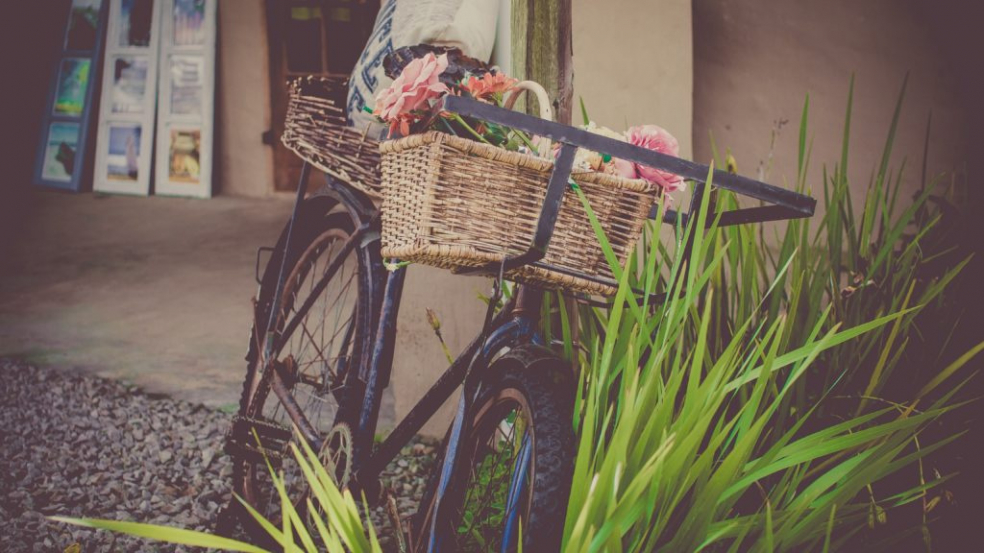 Every day of the week is different in our little flower shop. Different suppliers come on different days. Different staff on different days – and for me different working hours on different days depending on the pre-school run! I love the variety and it's a big part of why I love my job. No two days are the same.
The first priority of any florist is fresh flowers for the day. Before we started our family I spent many a misty morning driving over the downs for 5.30am flower collections from our suppliers. But since having my babes I've found a few new suppliers that are happy to deliver great quality flowers straight to our store up to 4 days a week. That's been life changing to be honest, not to mention saving precious minutes of a morning!
Once in the shop (after a cup of strong English Breakfast) we start the day by checking all of our online orders, what deliveries need to be scheduled and any priority arrangements. If there is a funeral planned our first delivery is to take the funeral flowers straight to the funeral directors.
Next stop is to get our imaginations firing by arranging our display of plants outside the shop and creating our 'ready to go' flower bouquets. I really enjoy playing around with our outside display, using crates, tables, ladders, benches – anything interesting that we have to hand really! One of my favourite props is our vintage bike – pop a bunch of flowers into the basket and you're away. We always receive lovely comments from our customers when she's outside!
Once the boxes and boxes of fresh flowers arrive we get to work on conditioning each bloom. This is a team effort. It involves stripping all the leaves from each stem, cutting the stem at an angle to allow it to absorb as much water as possible, and then placing it in a vase of clean water. Next up we have to make the day's orders ready to be delivered or collected. We check each order thoroughly ensuring we follow any specific requests closely. That way we're sure we're creating the perfect bouquet for each occasion. They're then carefully placed into our delivery van, checked off of our delivery list, and we trundle off in the van.
While out and about in The Floral Boutique branded van we often get lovely comments and nothing is more rewarding than delivering bouquets (especially on a warm summer's day!!). It's lovely to see the whole journey from beginning to end. We get all sorts of requests… an order over the phone from a family member who lives on the mainland but wants to say 'happy birthday' to their mum or perhaps a call from a past groom wanting to send flowers to his wife, similar to the ones we created on their wedding day. We're there for every occasion and I think it's a real privilege to deliver bouquets in person, completing a very special small story.
We also deliver flowers to businesses across the island. A beautiful fresh vase arrangement for reception, meeting rooms, hotels, restaurants and even dentists! Research has shown that fresh flowers are so beneficial to the workplace – and not just aesthetically. Flowers can have a positive impact on an employee's mood and studies have shown that looking at flowers can in fact make us happier and boost creativity! Whilst one member of staff is out delivering, the others are back at the shop completing many different tasks – attending to customers, creating bouquets to 'grab and go', restocking the shelves with new pots, gardenalia, candle and anything else interesting (and sometimes a bit obscure – ceramic parrots anyone?!).
In the afternoons I leave the shop floor and head to one of the heaps of consultations that are in my diary. Many brides come to us with over a year and a half until their big day but are already super excited to start planning their wedding flowers. During the initial consultation we discuss all of the information for the day – ceremony, venue, dress style and fabrics, colour scheme and any themes. Most importantly – likes and dislikes! Then once I have all of this scribbled on my order pad I can go away and research which flowers are available for the season in question and which will match the wedding colour palette. My research over, I email my findings and suggestions over to the bride. This is such an exciting part of the job! Putting together a proposal combining all of their ideas and dreams for the big day. As we have very good knowledge of most wedding venues across the island we can suggest what would work best with the space given. It's a time to be really creative!
At the end of the day I start to think about placing the next order from our suppliers. I scan their online shop windows ogling images from Dutch flower markets (far too much time ogling really!). It's like being a child in a sweet shop! Over 4,000 flowers and varieties to choose from. We select ours by what grade they are (flowers from a florist are a better grade to supermarkets), the stem's length and what growers they come from. All very important details when wanting to stock only the finest blooms.
Once that's done it's time to say goodbye to the shop until the morning. With a last sweep of the broom, a flick of the light switch and a rattle of keys in the door. In no time at all I'll be back in one of my favourite places in the whole world.
/opt/ft/core/content_blocks/bootstrap/CMSText/content.tpl.php